Welcome to Holly Jolly Schnauzers with some of the cutest miniature schnauzer puppies for sale. My name is Tracy Bearden and I breed top quality Toy, Teacup, and Miniature Schnauzers. All of our dogs are my pets first ! They are part of our family and are raised inside our home with lots of love and care. In our home we strive to keep the happiness, health and well-being of each dog and puppy a top priority. Our puppies are well socialized and handled daily, to achieve the best puppy for your home. My dogs are my passion and this hobby not only brings me joy but I love to see the happiness my dogs and puppies bring to others !
We are located in Christmas, Florida which is east of Orlando. We sit on two and a half acres which is fully fenced and provides lots of playroom for the dogs.
All of our dogs but 2 are registered with The American Kennel Club. Our puppies are bred for size, color, and temperament. Most weigh under 17 pounds at maturity. We have black, black/silver, salt/pepper, white, liver, liver/tan,wheaten and parti variations of all the colors. All puppies are born in our home with personal attention throughout the whelping. Tails are docked and dew claws are removed, but ears are left natural. At about 8 weeks, puppies are weaned and ready for their new home. They can be picked up or shipped via pet nanny for an addition charge. Miniature schnauzers are one of the most popular breeds for household pets due to the fact that they do not shed. They are alert, playful, and loving dogs, which make for a great companion. I worked in a nursing home. One of my schnauzers is a therapy dog and loves to visit with each and every resident. They are very smart and can be easily trained with patience, time, and love. They only aim to please. You get out of your dog what you put into them, Unconditional Love.
To contact me you can call 407-568-4920 or my cell 407-242-0215. Always leave a message with your name and number and I will get back to you as soon as possible. You can also email me at
Tracy@hollyjollyschnauzers.com
.
Holly Jolly Schnauzers Home # 407-568-4920 Cell # 407-242-0215


Holly Jolly Schnauzers is a Proud Distributer of :
NuVet Labs
Premium Supplements for Dogs and cats
Order Code : 15373
To Order : 1-800-474-7044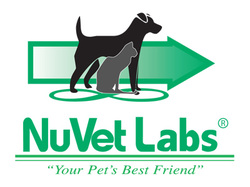 NuVet Labs
We love animals and we know you love them too! Unfortunately, the majority of dogs
and cats are not receiving a complete, healthy diet and many become ill and die
prematurely. NuVet Labs™ main purpose is to help increase your pet's longevity
and quality of life. Our products, NuVet Plus™ for Canines and NuVet Plus™ for
Felines, provide the very best human-grade, natural ingredients available and
utilize the latest advances in medical, veterinary and nutritional science. We
pledge to adhere to the highest standards in products and services. Our goal is to maintain a
lasting and caring relationship with our family of NuVet Plus™ customers and their pets they love.

Our scientists, veterinarians and formulators began with the premise that most pet diets are lacking the proper amounts of vitamins,
minerals and antioxidants. There are important nutrients that animals once received when they were living in a more primitive
environment that are not available in the modern diet. Commercial pet foods contain numerous by-products that can make them
poisonous, toxic and incapable of reducing the devastating effects of unstable oxygen molecules, also known as "free radicals." Free
radicals have been implicated in more than fifty health problems in humans and animals including various forms of cancer, heart
disease, arthritis, cataracts and premature aging.

After extensive testing with many different combinations of ingredients, our scientists formulated NuVet Plus™. We believe, based
on the most current medical, veterinarian and nutritional reports, NuVet Plus™ will combat the onslaught of free radicals in our
companion pets. This unique formula consists of precise amounts of vitamins, minerals and high-potency antioxidants that when
combined, create a synergistic and powerful boost to the immune system.


---
TO ORDER CALL:
800-474-7044
YOU WILL NEED ORDER CODE #:
15373OR go to the NuVet site directly (you must
enter the web address EXACTLY):
http://www.nuvet.com/15373 Scientifically Formulated to Provide
Everything Your Pet Needs For Perfect Health!

**Bottle of 90 wafers**

**NuVet Plus Vitamin Supplement for dogs**

Dosage

: 1 wafer per day for dogs 5

lbs and over. 1/2 wafer if under 5 lbs.
WARNING: This web site is protected by Federal Copyright laws. Unauthorized reproduction or distribution of pictures, or any portion of it , may result in severe civil and criminal penalties, and will be prosecuted to the maximum extent possible under the law.